Obduramus Circum MINI
For small to medium diameters
The Circum MINI stainless steel rehabilitation sleeve is an internal pipe sleeve which has been technically approved by the DIBt (German Institute for Structural Engineering). It is positioned over the damage using a packer and then pressed against the pipe walls. Enlarging the stainless steel sleeve presses the EPDM seal against the pipe walls and permanently seals the site of lesion.
Advantages of the Circum MINI:
DIBt approval
Patented external lock
No protruding obstacles
Packer-protecting
Fully fitted and ready to mount
Free from environmentally harmful lubricants
Internal pressure tested up to 16 Bar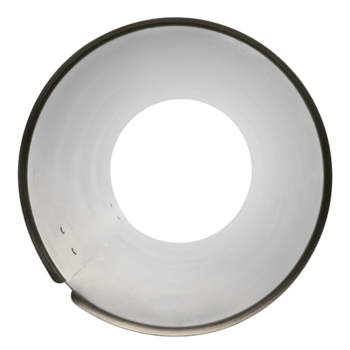 Approved system
Circum- MINI has been tested by IKT.
The system has been tested by IKT for resistance high pressure flushing and for watertightness under external pressure.
Other rehabilitation systems
Not found the correct system?
If there does not appear to be a suitable rehabilitation system for your type of damage, we will gladly work with you to create a solution for your rehabilitation problem. The Circum Mini, Circum LEM rehabilitation systems and the ASCOPA rehabilitation hose provide solutions for a very diverse range of damage types within pipes.
About the system »