Obduramus ASCOPA
Optimum adjustment for large and small diameters
The ASCOPA rehabilitation hose is an easy-to-install yet effective repair sleeve for leaky pipe connections in the socket area. It works using an expanding seal. This offers clear advantages over comparable socket repair systems.
The ASCOPA rehabilitation hose for accessible pipes is easily installed, does not impair outflow and also positively influences the pipe's hydraulics.
Advantages of the ASCOPA:
Suitable for use with conical socket gaps
The seal's design smooths out unevenness
Removal and re-installation always possible
Fast and simple installation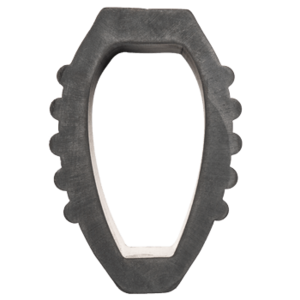 Other rehabilitation systems
Not found the correct system?
If there does not appear to be a suitable rehabilitation system for your type of damage, we will gladly work with you to create a solution for your rehabilitation problem. The Circum Mini, Circum LEM rehabilitation systems and the ASCOPA rehabilitation hose provide solutions for a very diverse range of damage types within pipes.
About the system »